About
Can-Cro: Crafting A Legacy of Quality Siding and Seamless Eavestrough Installations
Can-Cro was founded in 1996 and has been successfully operating in the Newmarket, Aurora and Holland Landing areas ever since. In that time, we have built one of southern Ontario's leading exterior cladding and aluminum trim companies, specializing in custom seamless eavestrough and siding installations.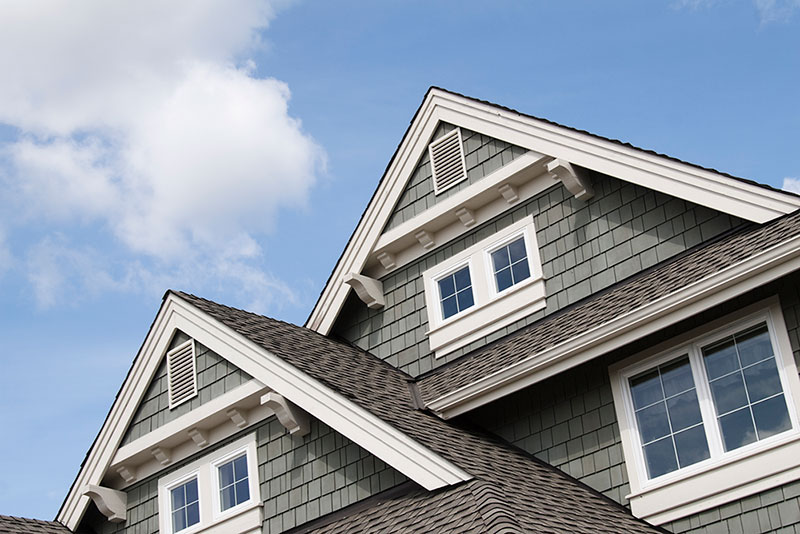 Covering the Northern GTA for Great Siding and Eavestrough
Our crews travel all over the GTA, from Richmond Hill to Barrie and Stouffville to Keswick, bringing our seamless eavestrough extrusion machines right to the job site, ensuring that every job is custom and fit exactly to the dimensions of our customers' homes. Whether you are looking for custom seamless eavestrough and downspouts, or shutters, soffits and fascia to finish a project, Can-Cro has the styles and brands you need in a variety of colours.
Protecting Our Workers and Your Property with Quality Warranties
Can-Cro is dedicated to providing excellent craftsmanship and safety on every job site. As a result, we ensure that every crew is covered by Workplace Safety and Insurance Board (WSIB) coverage as well as liability insurance.
Most of the products we install come with a manufacturer warranty and our labour guarantee is for two years. Your installation will be protected long after the Can-Cro trucks roll out at the end of your renovation.
Products and Services to Meet Your Renovation Needs
The core of Can-Cro's business is eavestrough. We offer products from Royal, Gentek, Kaycan, Mitten and numerous other manufacturers to ensure that you get the widest selection of products and styles for your next project.
We have seamless extrusion machines in 5" and 6" widths to handle a wide variety of roofing types, creating long-lasting protection for any home.
Our siding selection is impressive. Schedule your quote today to learn more about the style options that Can-Cro has to offer, as well as to determine what siding style is best for your home and project. Whether it's board-and-batten vinyl or the long-lasting Celect® PVC siding created for Canadian climate extremes, our trained estimators will ensure that you get the right product for your home or business.
Can-Cro also offers soffits, shutters, fascia and Alu-Rex leaf guard to complete your project.
We are committed to providing you with the best service and products available on the market. All of our actions and interactions are built upon these four Principles and we understand that our reputation is a reflection of how well we live up to our promises.
In all of our dealings, we will act with:
Sell
Sell
and install only those products that meet generally accepted industry standards and satisfy all safety and functionality needs. We will comply with all applicable building codes of Canada and Ontario as a minimum standard for our installations.
Listen
Listen
to our customers and remember at all times that customer satisfaction is our number one priority. We will deal with customer complaints in a fair, reasonable, and prompt manner.
Ensure
Ensure
that all of our advertising and sales literature is truthful and accurate. No misleading statements or claims will be made.
Educate
Educate
our customers to help them make the best decision for their home.
Avoid
Avoid
all conduct or practice likely to discredit or do injury to the
Siding
and
Eavestrough
industries or the broader exterior renovation and aluminum extrusion industries.
Stay
Stay
current on industry research and developments in order to provide higher quality Products and Installations.
Make
Make
our contracts and warranties free of ambiguities or omissions that may obscure or confuse either party's obligations.
Stand
Stand
behind the quality of our work and service commitments. We will honour our obligations and commitments to, and deal justly with, our customers, employees and suppliers. We will maintain our insurance and licensing requirements to protect our staff and our customers and actively promote health and safety principles in our work.
Book your free quote Now!