CONTACT US TODAY FOR YOUR FREE ON-SITE QUOTE
Please send a Can-Cro Estimator to my home
*required fields
Can-Cro Installations Inc.
Our Office
341 Queensville Sideroad East
Holland Landing, ON
L9N 0E9
Open Office Hours
Monday: 8 AM – 4 PM
Tuesday: 8 AM – 4 PM
Wednesday: 8 AM – 4 PM
Thursday: 8 AM – 4 PM
Friday: 8 AM – 4 PM
Saturday: Closed
Sunday: Closed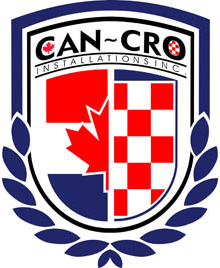 At Can-Cro we've helped thousands of homeowners and businesses with their exterior renovations for more than 15 years. We're looking forward to meeting you and making sure that you get the best quality service and products — whether you are looking to do a minor or major renovation.
We're confident that our trained estimators will be able to answer your questions and get you what you need to increase both the value of your home and give you peace of mind.
Complete the form and we'll contact you to schedule an appointment.
Privacy Policy
Your personal or business information will never be shared or sold with a third party, except with your consent.